Summertime Hat – Crochet Tutorial
If you live in the area same as us, than sunny days have kicked in their full mode recently for you as well. One the one hand it is pretty annoying however we crafty people tend to receive benefits from the seasonal changes. Mainly, we have a great opportunity to learn and create something new that will be beneficial for all of us on these hot summer days.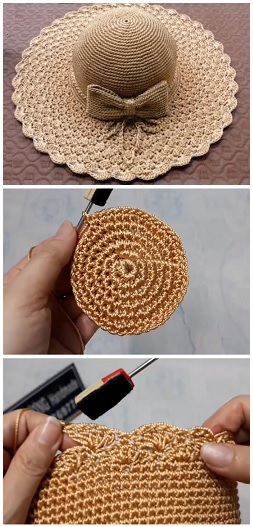 Summertime hat is simply one of the best crochet projects you can come along nowadays. The tutorial is easy to follow and even though it is not in English, we didn't have difficult time understanding it. Follow the steps carefully and you will end up having a brand new, elegant summer hat.
[bg_collapse view="button-orange" color="#72777c" icon="arrow" expand_text="Summer Hat Tutorial" collapse_text="Show Less" ] [/bg_collapse]