Santa Applique – Free Crochet Tutorial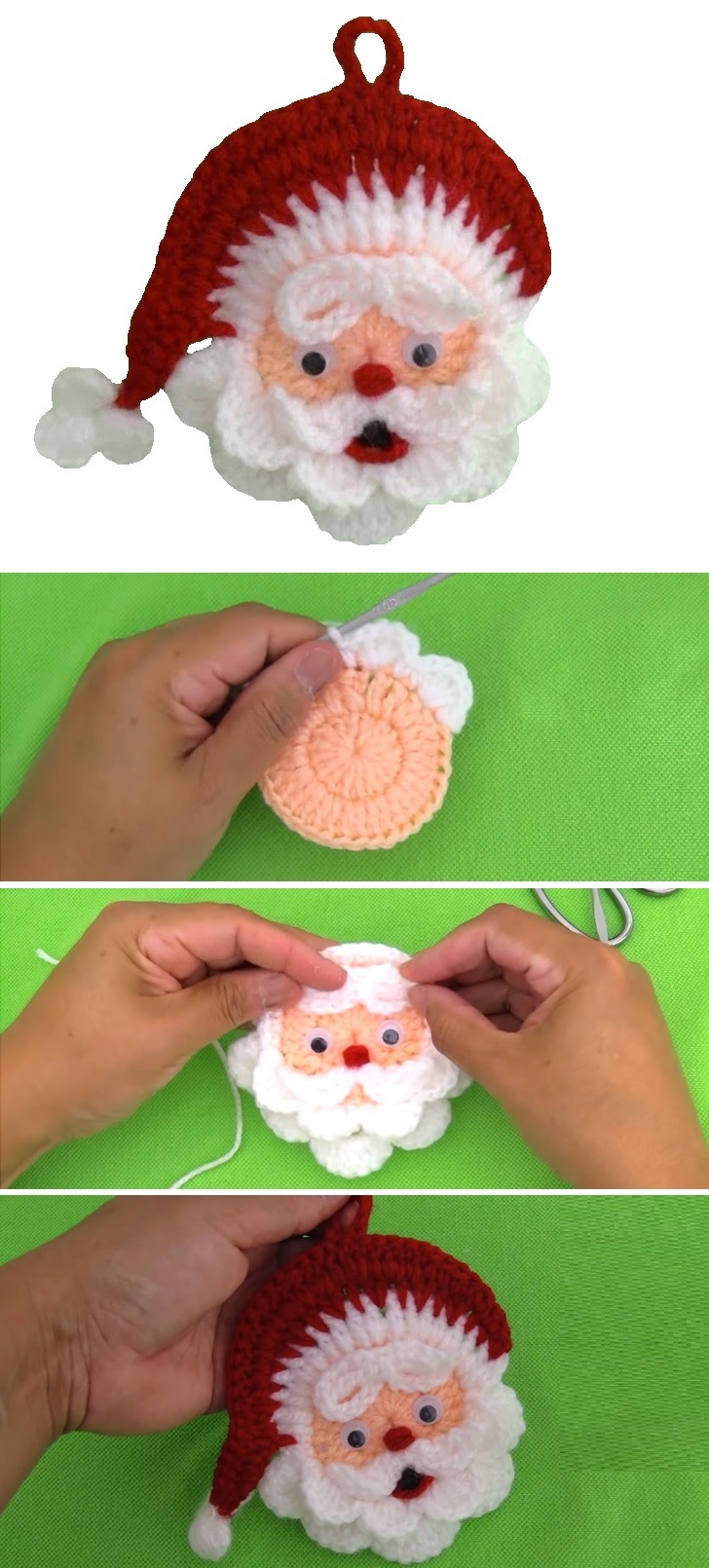 Christmas is on its way and we are in a desperate need of some kind of celebration ambiance. The 2020 was so tough, that a lot of you might not be in a mood to celebrate the Christmas the way you usually would. Who knows what have happened to you this crazy year.
In order to brighten our days a bit and keep us active, we can try our yarn on this rather easy, yet very beautiful crochet project. We are going to learn how to crochet this beautiful Santa applique, which can be used as a decoration for our Christmas tree. The tutorial is available in the video format, covers all the necessary steps you would need to take and is available for free.