Realistic Crochet Ranunculus Flower
I know what you are thinking. Are these real or crocheted?! They are crocheted but with the precise detail orientation. It is really hard to see that they are not real when you first look at them. There are some critics who say that crocheted items should not be dramatically realistic, other art critics hold the same position as well. However I believe that there is enough room for both creative and unordinary approach and the realistic one.
This design – crochet ranunculus is created by Happy Patty Crochet. They have some other tutorials and they are also very realistic so you may want to check their R-page for more patterns to view.
I am not going to lie – I don't think that I am capable of creating such clean project. In order for this ranunculus to look the same way you have to be a profound crochet master. Now don't get me wrong, I think I am descent however this may be a bit harder bite to take. Photos showed by slider are going to show the beauty of the project.
You can Find Pattern Below:
Happy Patty Crochet Page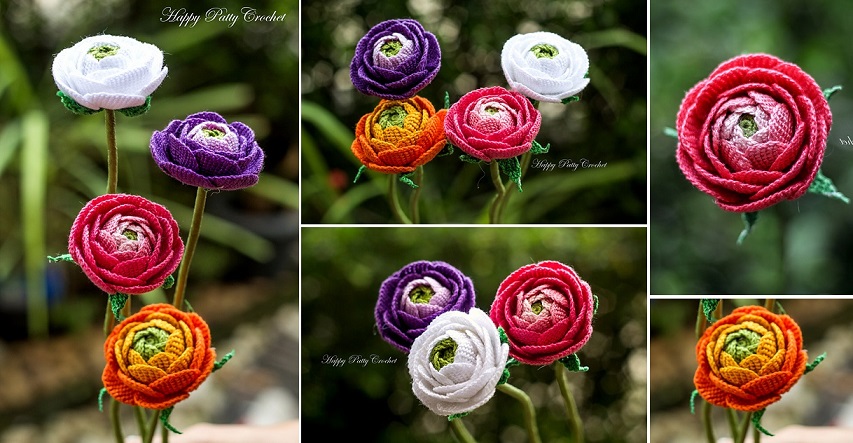 [easingslider id="921″]