Crochet Jacket – Free Tutorial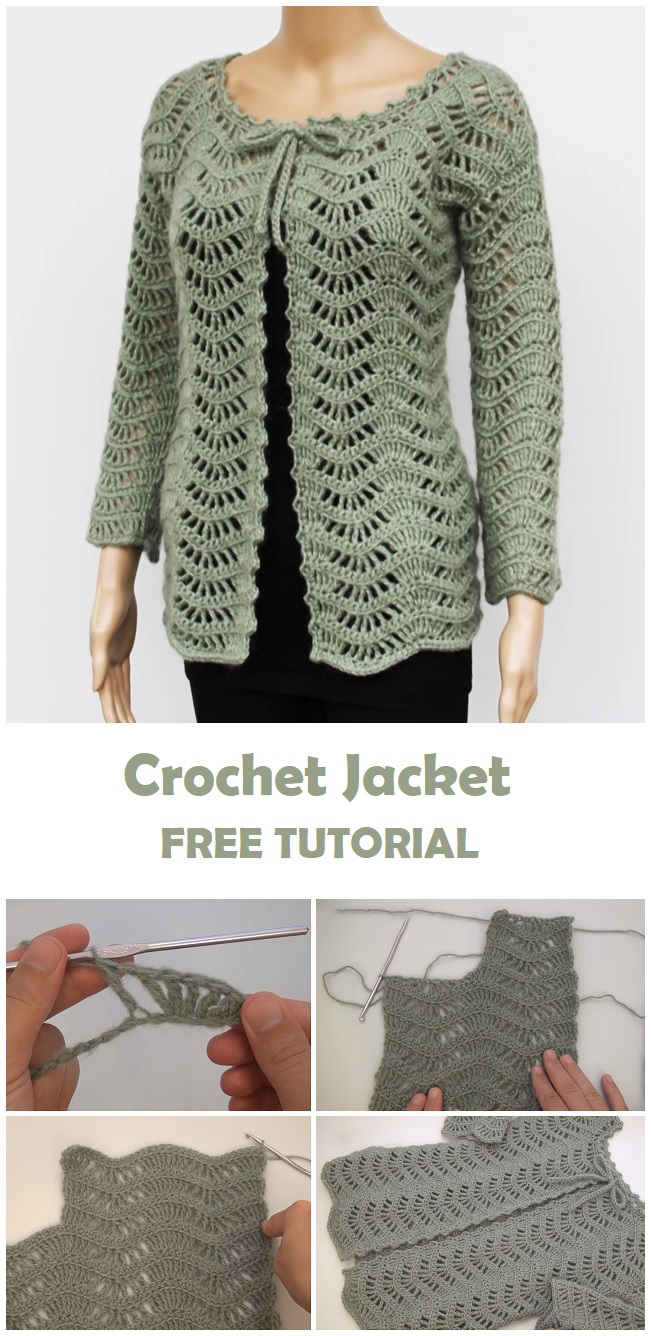 The moment we came this beautiful ripple design we decided to find appropriate projects for our beloved readers. We have found two very similar yet somewhat different tutorials. They both use same techniques, however one is teaching us to crochet a beautiful cardigan and another one is teaching us how to crochet a pretty pullover.
So, whether you want to make a cardigan or more strict and fit pullover, todays article has an answer for both of your needs. The two tutorials we are sharing today are a great informative piece of instruction and even though they are different project guidelines, they still have some common knowledge and fill each other.