Pom-pom Edging Tutorial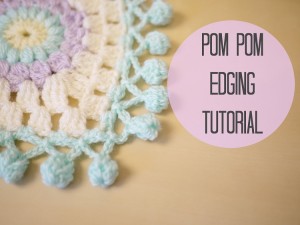 Edging tutorials are one of the most importing part while learning to crochet properly. Basic edging knowledge as well as advanced skills are going to let you to use a lot more creativity while finishing your projects. Today we have an edging tutorial for you.
We found this tutorial online and immediately decided to share it with our readers. Although the tutorial is easy and the pom-pom technique is something that is widely used around, we still think that there are still plenty of crochet lovers who would love to look at this tutorial. Let's role with the instructions.