Kanzashi Flower DIY Tutorial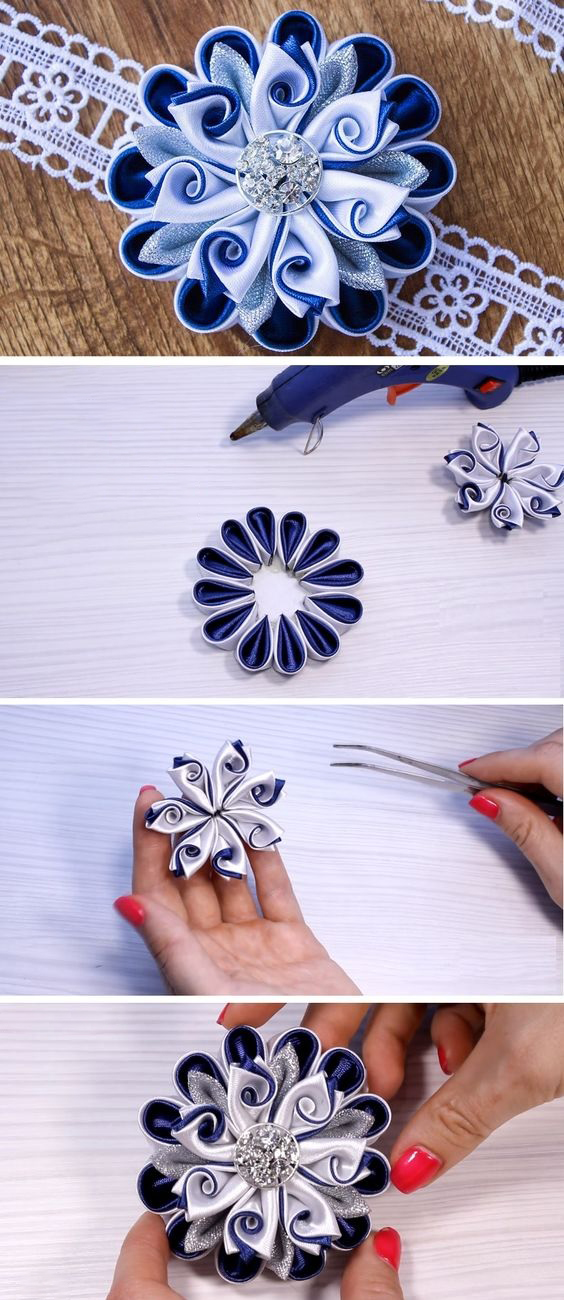 Today we are looking at a bit of an odd tutorial when it comes to the projects shared on our blog. Our readers know very well that we share crochet and knitting tutorials predominantly. However, from time to time, we do like to mix it up, as every craftsmen likes to do, and try something new and refreshing.
Today we have a DIY tutorial. We are going to look at video instructions and learn how to make a beautiful Kanzashi flower. The project can be used as a hair clip or some other interesting decorative application. Follow along, take notes and make this beautiful flower. Also make sure to let us know whether or not you like non yarn tutorials as well, so that we keep sharing them with you.
[bg_collapse view="button-orange" color="#72777c" icon="arrow" expand_text="Show Flower Tutorial" collapse_text="Show Less" ] [/bg_collapse]