How to Knit Folded Slippers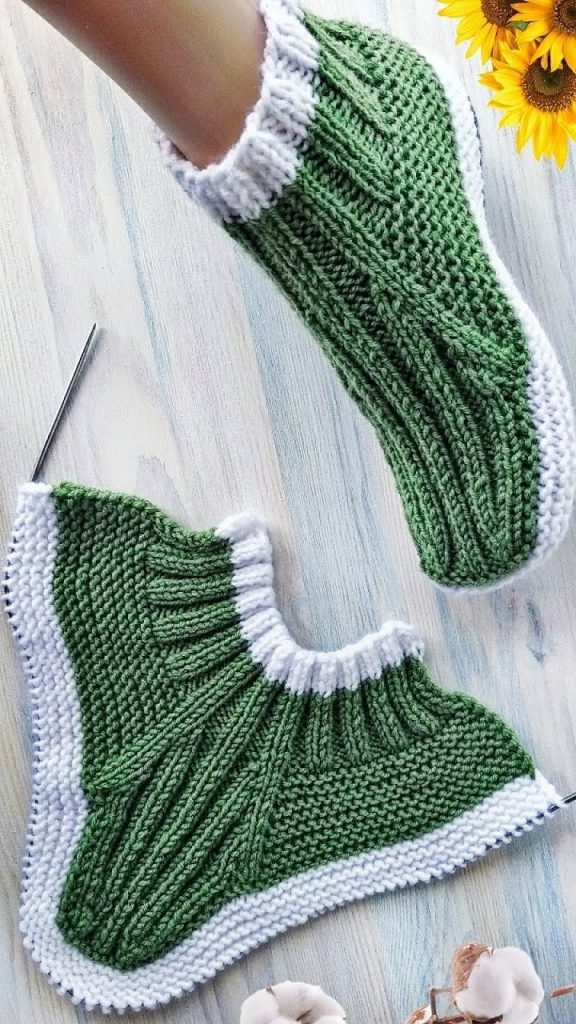 In this article we are going to teach you how to knit folded slippers. The free video tutorial covers all the necessary details that you are going to need in order to start and finish this rather interesting project.
The beautiful knitted slippers, that you can see on the photos above, can be knitted following couple of the steps, that are detailed in the video instructions down below. For the average knitter there should be no problems while following the tutorial, however, if at any point you find yourself all confused counting the stitches, make sure to comment and we will do our best to guide you.
Knitting video tutorial for the folded slippers: