At Home Flip-Flops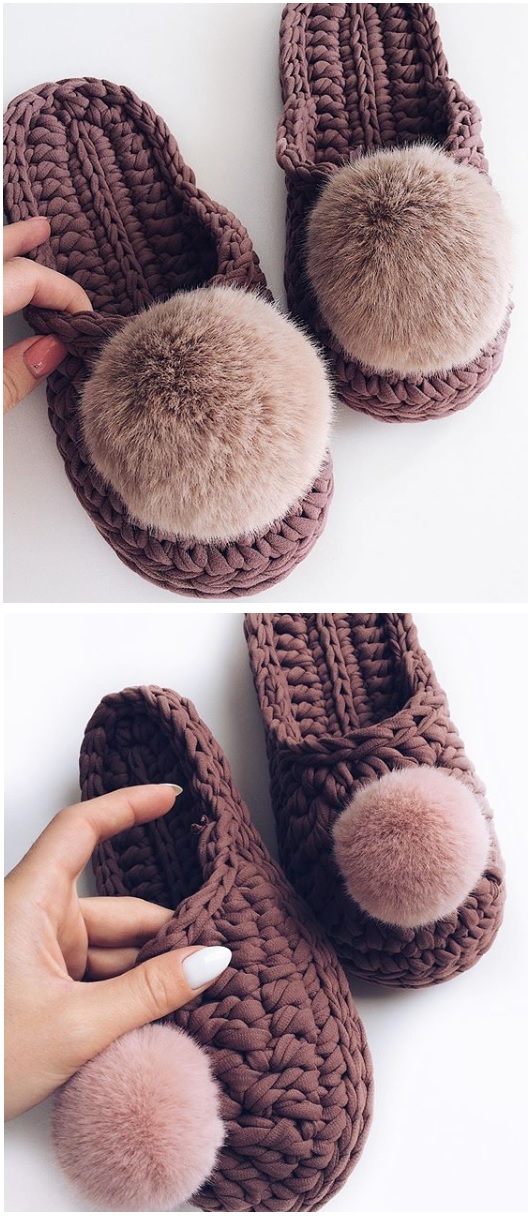 We continue our series of flip-flop tutorials with another beautiful project. Today we are going to learn to crochet this easy and elegant slipper. Alike previous flip-flop tutorials shared on our blog, this one is very informative, clear and precise. By covering all the major aspects of flip-flop crocheting, this tutorial resembles one of the most precise slipper instructions that you can get online.
If you find it hard to crochet these slippers by your own, you can purchase them here on – Malinka_Creations Page.
If you are comfortable with crocheting and are sure in your abilities than we highly recommend you to proceed to the tutorial and try to create these slippers yourself.

'); Click here to show tutorial
Video tutorials:
---
Credits:
Елена Бусинка
Malinka_Creations