Farmhouse Style Coaster by TPH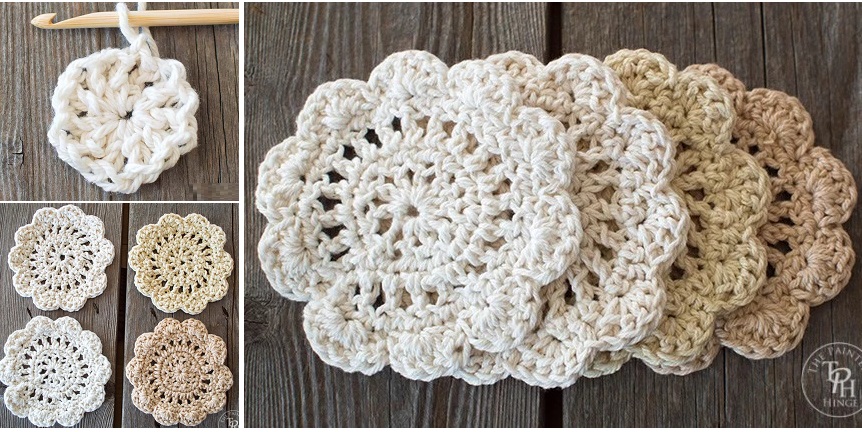 Today we are eager to share a great tutorial that we.ve found on THP. We immediately thought that the Farmhouse coaster was something that our beloved readers would show interest to, thus decided to deliver the path to its origins.
Farmhouse coaster is a beautiful and very useful project to create. Coaster tutorial shared prior on our blog found its success within the crochet community and we believe that this masterpiece by TPH will surely find its place as well. By the way make sure to surf TPH for a lot more to discover. Meanwhile let's take a look at the breakdown of farmhouse coaster creation.
Farmhouse Coaster Pattern Here