DIY 3D Flamingo – Step by Step
Flamingos are such a beautiful creatures. We have shared tutorial for crocheted flamingo booties on our blog some time ago. Today we are sharing a DIY tutorial for paper crafted 3D flamingo. The tutorial contains step by step photo explanation as well as some video materials. We have gathered the instructions from all the way from Behance and Youtube. The combined materials, we think, are more than enough for you to make this project. The whole prices might be a bit time consuming while making your first flamingo and is going to get a lot faster after you've finished your first one. Make sure to mix sizes so you end up with bunch of different looking flamingos.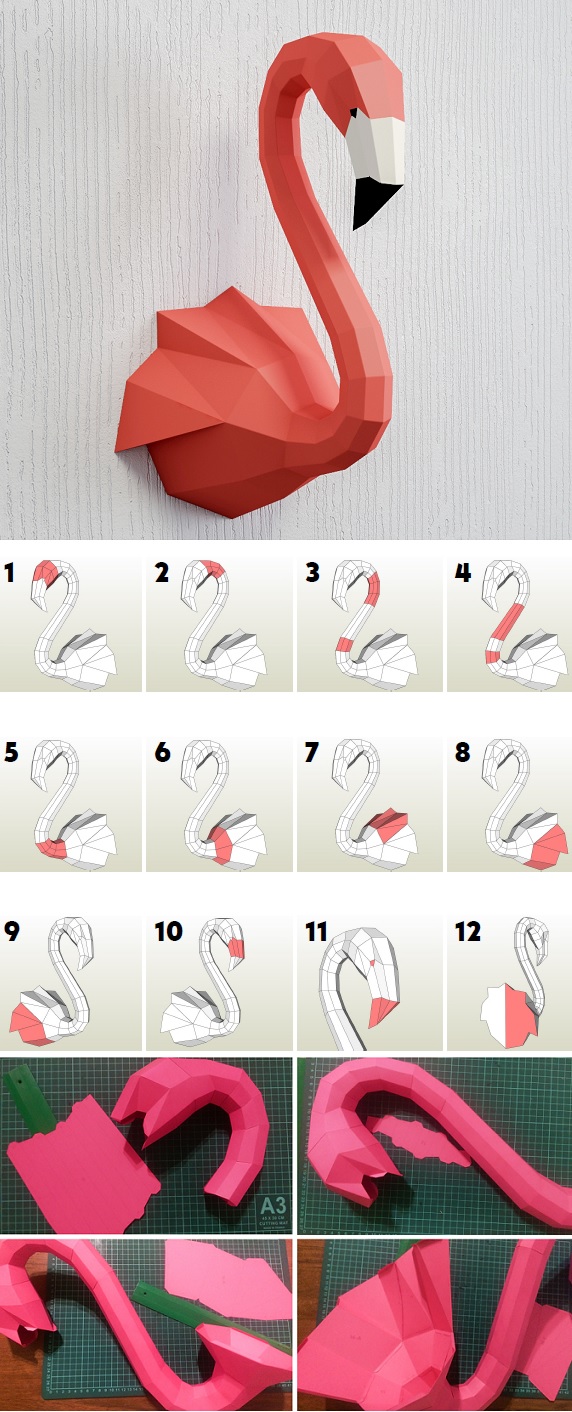 Find instructions here: Photos and assembly – Elena Motina.
Video tutorials: