Crochet Pom Pom Bag – Free Pattern
How to crochet a pom pom bag. This is what we are going to learn today with the help of the video tutorial presented in this article. the free instructions are going to guide you through the process of crocheting this beautiful pom pom bag, that you can see on the photos.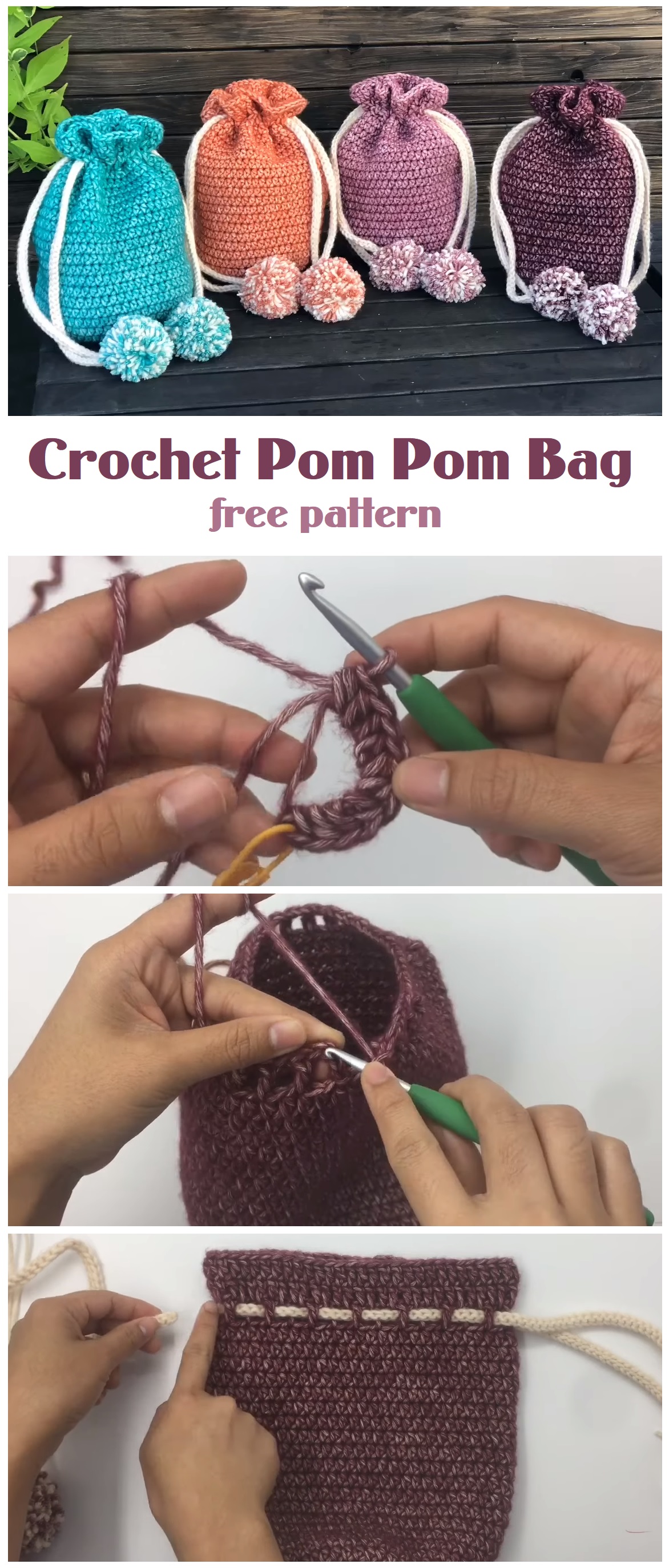 These bags can be crocheted in the reasonably little amount of time. You will probably end up crocheting a bunch of these in various colors, they are simply to fun to make.