Beanie in Different Sizes with Flower Ornament – DIY Guidelines (Knitting Edition)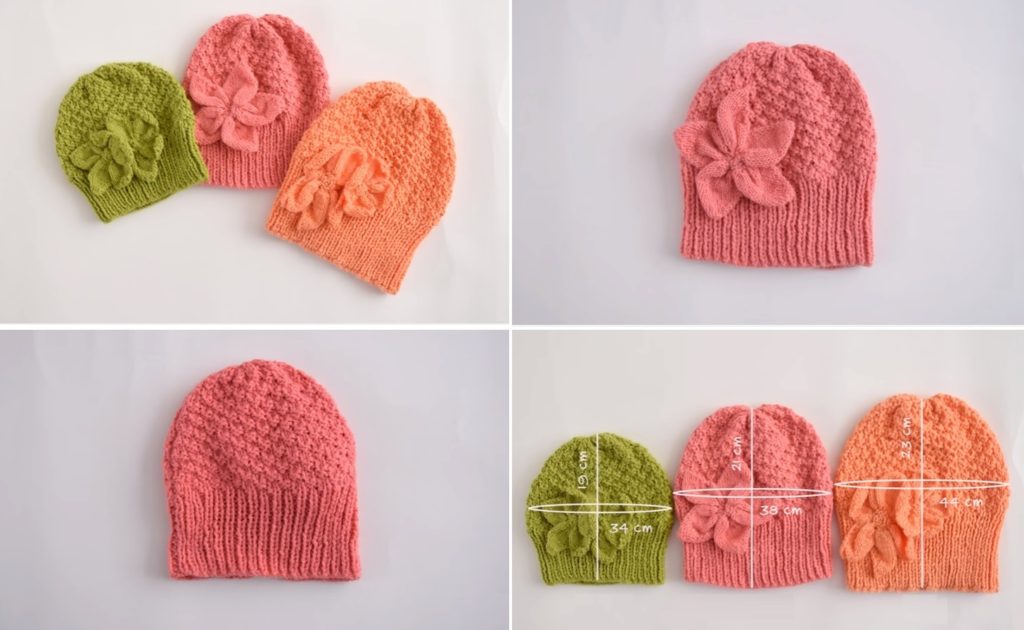 Learning to make a hat, beanie is a wonderful process itself. After knowledge comes into existence we end up with a beautiful project for ourselves. However it is always better to know how to make certain projects in various sizes and that way we can make something special to all of our family members and beloved ones that we care about.
Today's tutorial is a great example of the statement above. We are going to learn to knit a wonderful beanie with a flower ornament. On top of this particular knowledge we are going to learn how to make them in various sizes and what measurements to use and that way we are going to make a bunch of gifts, at least we here at DP certainly are.
'); Click here to show tutorial