Beanie – Easy peasy lemon squeezy
Isn't it the perfect headline for this beanie. Well, you might think otherwise but I certainly think that not only the easiness of the project but the appearance itself goes well with this urban headline. Today we are going to learn to crochet a beautiful beanie and yes, you've guessed it correctly, it is pretty easy to make.
A lot of times the beanie tutorials that we have shared and the ones that become very popular were a bit hard to make for some of our readers. Will, we believe that this one will be an exception and all of you are going to be just fine. Now of course you should be able to do at least some of the basic stitches but the single fact that you are reading this post makes me believe that you not that much of a novice.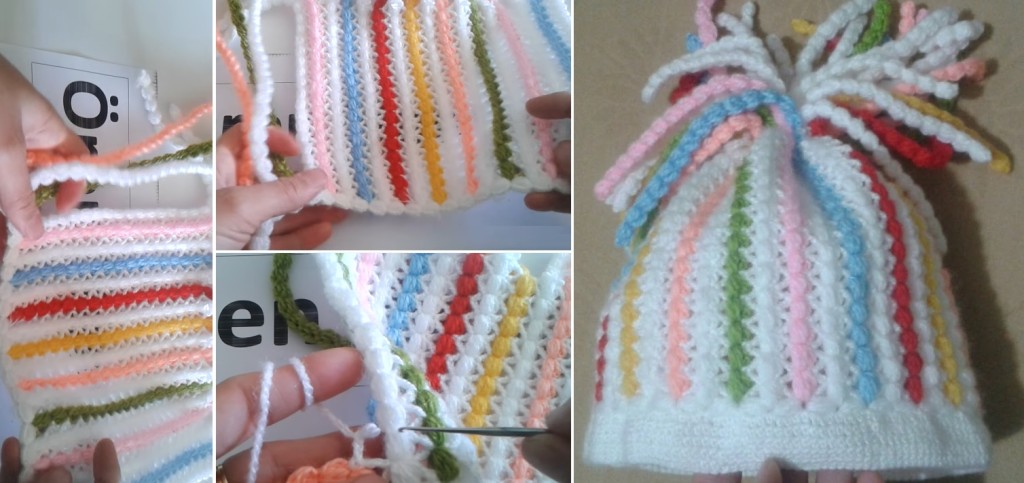 The tutorial itself is very clear and very easy to follow along. Very little time will be needed to make this beautiful beanie. Now we also know that because of its original appearance and color ratio a lot of you may decide not to wear this one but think twice, make the while beanie it one color and cut down the length of pompom a bit and here you have a more conservative version of this hat.