Add Star on a Crochet Stitch
In this article you are going to learn how to add star and different types of ornaments on your crochet stitch.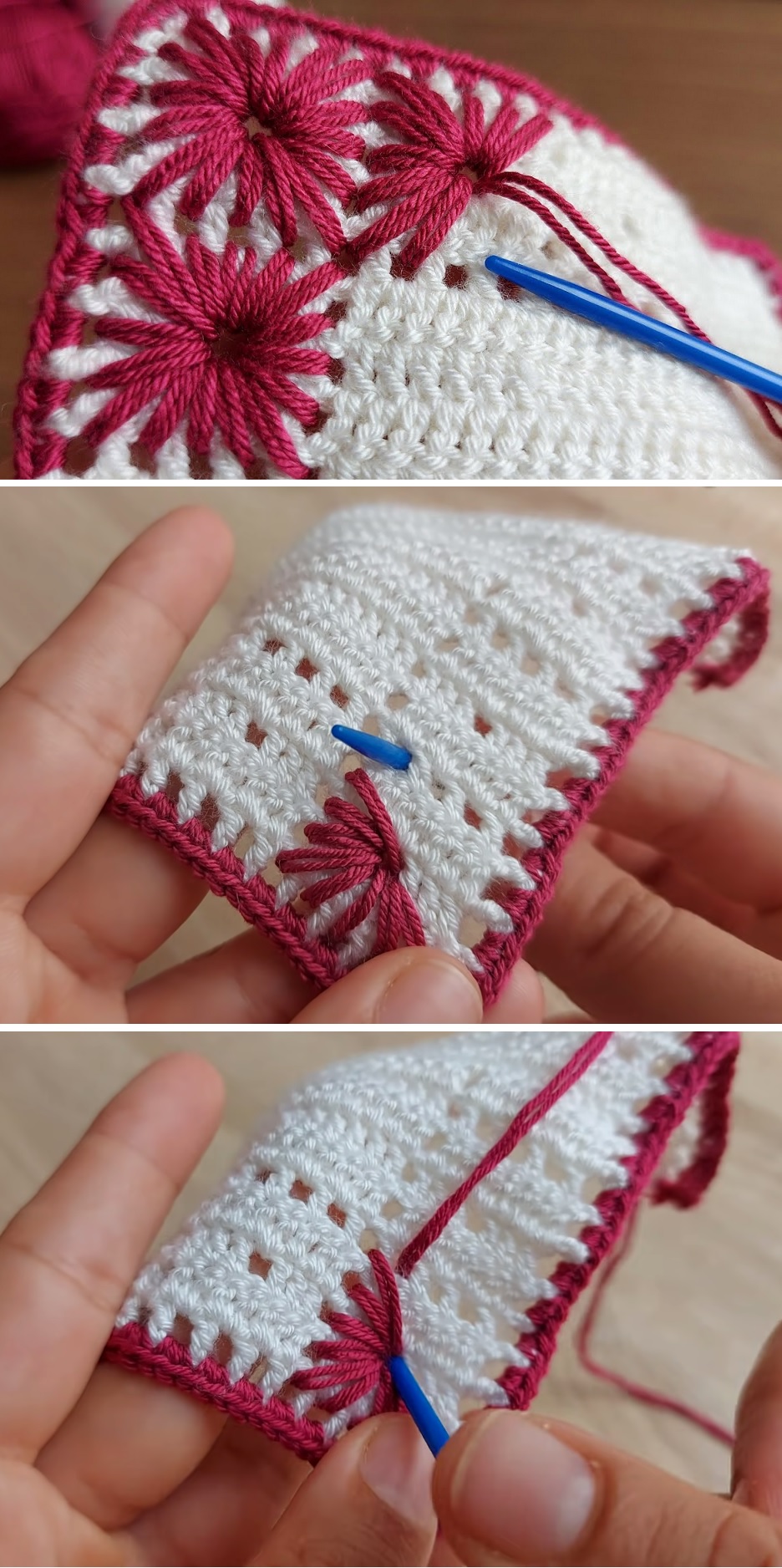 In order to learn how to simply sew a decorative ornament on a crochet stitch, we are going to learn how to make a simple crochet stitch square first. The video tutorial, the one that is available for free down below, is going to show how to crochet the square firstly and then how to sew (add) a beautiful star like pattern afterwards.
Video tutorial: