Sunflower Granny Square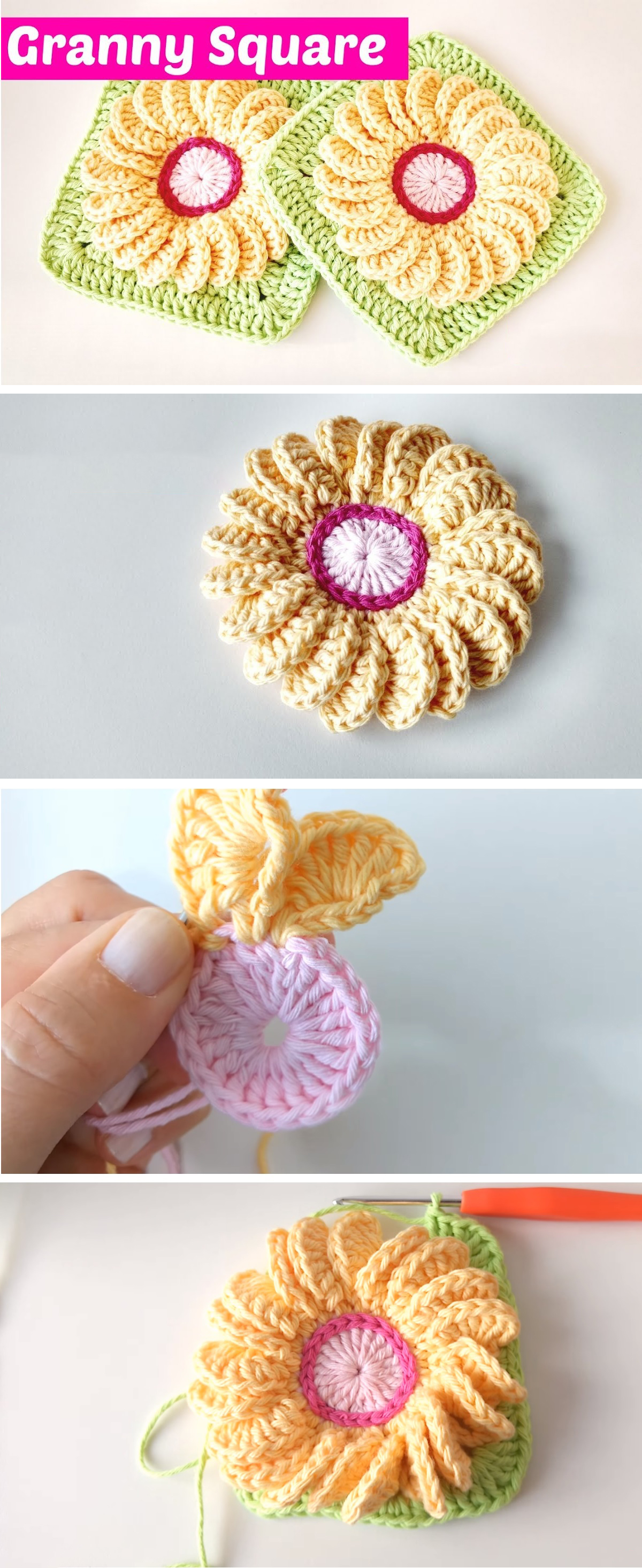 There are different ways of making a granny square. I suggest everyone to start with the basics. However if you are willing to make a step forward and make a beautiful square ornament than I probably do know where to send you for this.
Design-Peak is a beautiful place for any crafts enthusiasts to visit. If you have been surrounding the DIY community for long enough you have already been there and not once, however if you are just starting out make sure to surf their website for an absolutely great tutorials that can be found on the site.
This square is a beautiful piece of crochet art. It is quite easy to make as you can clearly see on the photo and it is a lot easier when you follow the pattern, guidelines provided by Handwork DIY in the video I am going to embed. I believe you are going to have a lot of fun while creating this square and a lot more to come after you discover other tutorials on their website.
[bg_collapse view="button-orange" color="#72777c" icon="arrow" expand_text="Show Tutorial" collapse_text="Show Less" ] [/bg_collapse]